Skip to Content
GreenAce Lawn Care resources
One of the reasons you're likely here is to learn more about how GreenAce Lawn Care can turn your lawn into the best-looking lawn in your neighborhood. Part of our approach, which includes a Complete Lawn Care Program, includes teaching our customers how they can take care of their lawn when we're not present on their property. Lawn care professionals account for roughly 60 to 70 percent of how a lawn looks. The remaining percentage comes down to how your lawn reacts to environmental conditions and what you (the homeowner) does to keep your turf well-maintained. You can't control the weather, but you can control what you know. And the more you understand about proper lawn care maintenance techniques and procedures, the more you'll get out of your partnership with GreenAce Lawn Care.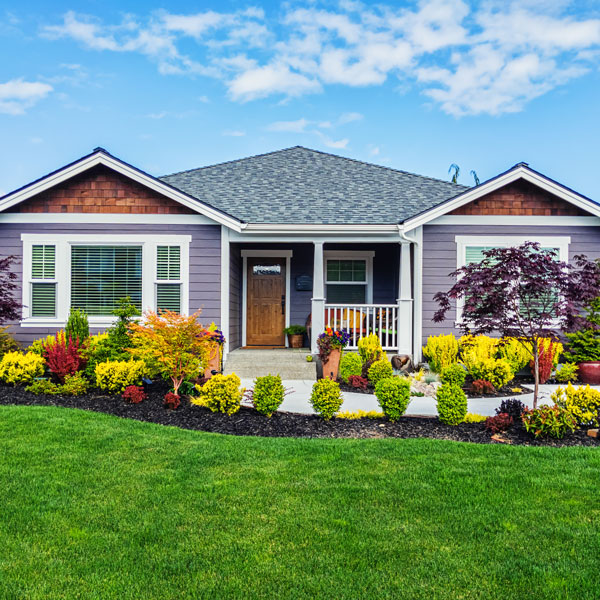 Best practices
Are you tired of walking outside every morning and looking at an overly stressed lawn? Maybe it's dried out and yellow, or maybe it's full of patches and dead spots. One of the most important steps in growing a healthy lawn is to become educated about lawn care best practices. These include:
How to water
How to mow
How to treat the lawn
How and when to seed
When it's best to aerate, dethatch, and rake
What to do and not to do to your turf during certain times of the year
There's many more topics we could include on this list. To learn more check out all of our resources below.
Our resources
eNewsletter
As a customer of GreenAce Lawn Care, you'll receive newsletters via email that discuss many different, timely lawn care topics. With this eNewsletter you'll never feel lost trying to care for your lawn.
Testimonials
"Frank from GreenAce Lawn Care is very knowledgeable and very pleasant to deal with. He sends out a monthly newsletter with updates on current situations and will contact you if anything specific is needed with your lawn. When he performs a service he leaves detailed paperwork describing what he does and what is needed for care after. I feel better having Frank take care of my lawn. My previous landscaper wouldn't even leave a flag often."
"Frank has taken care of my lawn for 2 years now. He is very professional and extremely knowledgeable about everything involving lawns and weeds. His price is also very reasonable."
"Great service. Attention to detail. Always shows up when he says he is going to. Lawn is looking better than it has in years. Finally, a lawn care guy that I can trust."
"GreenAce is AWESOME!! They understand lawns and are very good at service and responding to customers. I highly recommend them!"
"Prompt, reliable, thorough service!"
"Extremely pleased with GreenAce! My yard has "Cape soil" so it's tough to grow nice grass consistently. They came up with multiple ideas and were able to work within my budget to get my lawn on track. I plan on staying with GreenAce."
Your trusted lawn care provider and lawn pest exterminator
We service parts of Norfolk and Bristol County, Massachusetts. Towns include Foxborough, Mansfield, Wrentham, Walpole, Plainville, Franklin, Norfolk, Stoughton, Sharon, Norwood, Canton, North Attleborough, Attleboro, Easton, Norton, and parts of Medfield, Medway & Millis. Learn more about our Complete Lawn Care program.