Skip to Content
Tick control program
The tick population in Massachusetts has exploded in recent years, making it especially critical you take these little critters seriously by incorporating a tick control program into your regular lawn maintenance routine. Our seasonal tick control program can help keep these creatures off your lawn.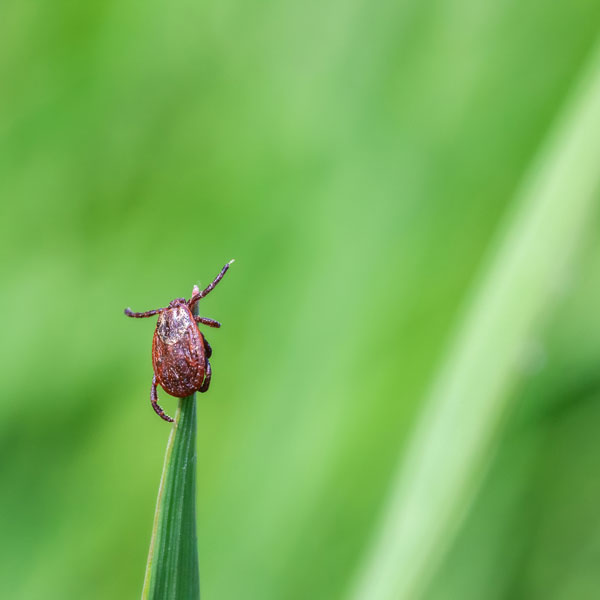 Tick diseases & symptoms
Ticks can carry a range of diseases, including:
Lyme disease: This disease is transmitted by the blacklegged tick.
Powassan disease: The blacklegged tick also carries this disease.
Babesiosis: This illness is caused by tiny parasites that infect red blood cells. Blacklegged ticks also transmit this.
A single tick species can carry many diseases which have a range of symptoms including:
Rashes
Aches and pains
Fever and sickness
Ulcers
Protect your family
According to the Centers for Disease Control and Prevention, while tick-related diseases and infections are treatable, it's very difficult for doctors to diagnosis them at the outset. This is all the more reason to do your part in keeping ticks off of you, your family, and your pets by calling a professional to treat your property. Our tick control program attacks these pests at the source—their home—which ensures they stay far from you. The treatments are also family- and eco-friendly.
Sometimes it's not enough to wear the correct attire or check for bugs immediately after emerging from tick country. Ticks are so small they often go unnoticed, and once they latch onto a host they're extremely difficult to remove. Our goal is to not only help you grow a beautiful, green lawn but to also protect it from deadly insects such as ticks.
Your trusted lawn care provider and lawn pest exterminator
We service parts of Norfolk and Bristol County, Massachusetts. Towns include Foxborough, Mansfield, Wrentham, Walpole, Plainville, Franklin, Norfolk, Stoughton, Sharon, Norwood, Canton, North Attleborough, Attleboro, Easton, Norton, and parts of Medfield, Medway & Millis. Learn more about our Complete Lawn Care program.