Skip to Content
Help repair your lawn with a lawn fertilizing program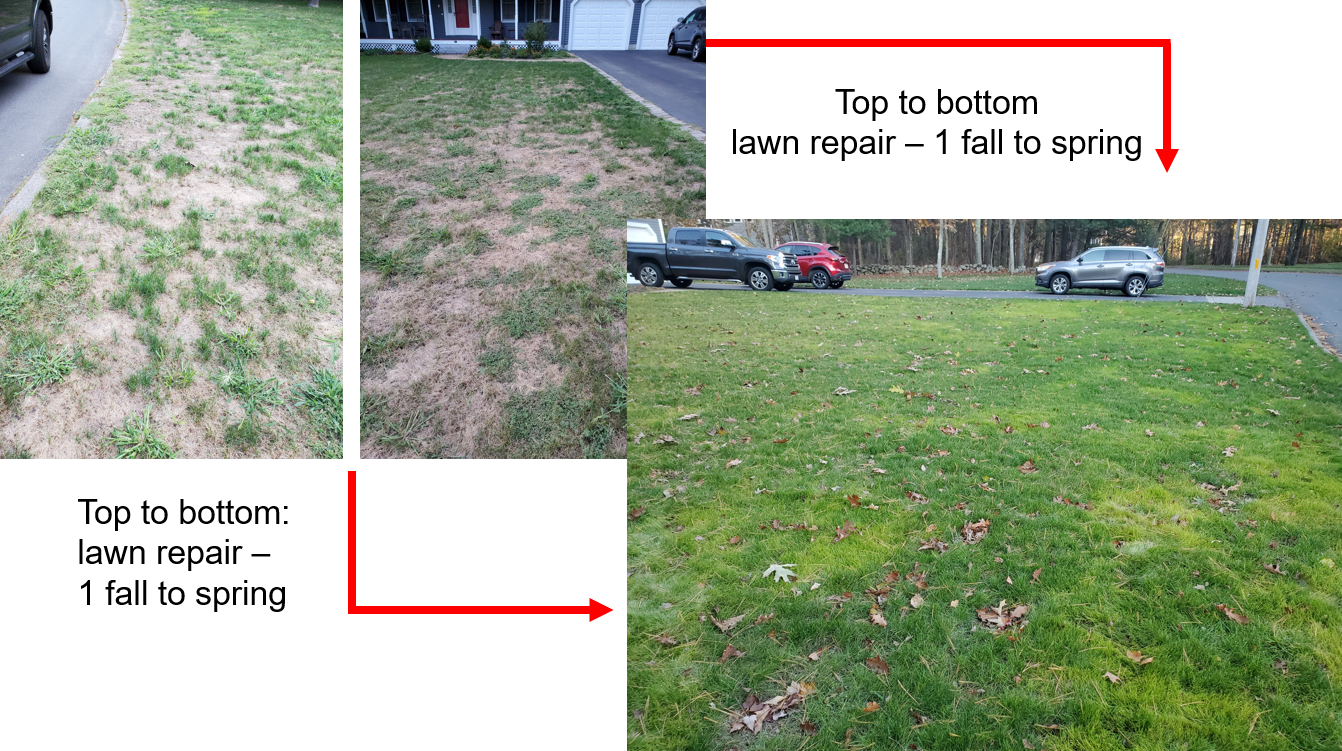 The above image was taken of the same property during the fall and spring. The bare areas had been heavily damaged by heat and drought. GreenAce Lawn Care worked to repair the lawn and treat it with the proper nutrients in the fall. We continued work the following spring to help the new grass fill in the bare areas.
Your trusted lawn care provider and lawn pest exterminator
We service parts of Norfolk and Bristol County, Massachusetts. Towns include Foxborough, Mansfield, Wrentham, Walpole, Plainville, Franklin, Norfolk, Stoughton, Sharon, Norwood, Canton, North Attleborough, Attleboro, Easton, Norton, and parts of Medfield, Medway & Millis. Learn more about our Complete Lawn Care program.