Skip to Content
How to prepare your lawn for a frigid winter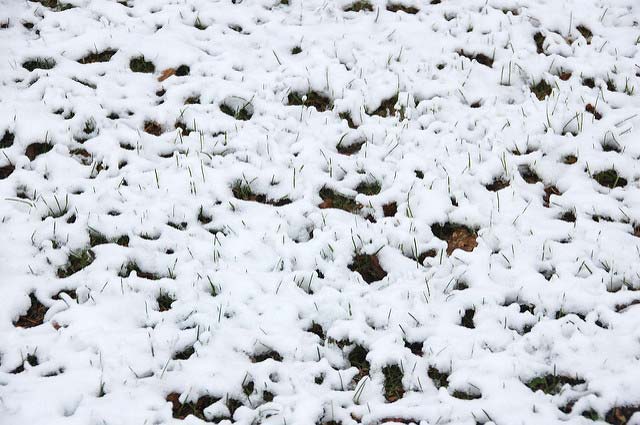 If you're one of the millions of people in the U.S. that experiences frigid winter temperatures every year, you need to make sure your property is ready for the the cold weather- particularly your lawn. Unfortunately, many homeowners neglect their lawns when winter arrives, and the results are often catastrophic the next spring.
We often take our turf for granted – playing on and using it constantly during summer outings. But lawns are fragile ecosystems that can easily be damaged if not cared for properly. They're an investment, and trust us when we say, the last thing you want to do is invest in growing a brand new lawn because you failed to care for it properly during the season.
Keep in mind that your lawn is one part of your property, as we mentioned. And your property adds value to your home. How much? Twenty-eight participant said landscape economist John Harris, according to House Logic. Let us repeat that again: If your property (and lawn) are gorgeous the value of your home can increase by nearly 30 percent.
So we hope we've got your attention – drop your plans today (after you're done reading this article, of course) and prepare your lawn for winter by following these tips:
1. Remove leaves
Leaves smother turf, preventing light from penetrating. Without light, turf can't process its food through a procedure called photosynthesis (remember 5th-grade science class?). And when that happens, it may not take full advantage of the fertilizer's nutrients.
At the beginning of the fall, you probably won't have many leaves on your lawn, which means you can simply mow them into the turf. This is called "mulching." But as autumn begins seeping into winter, leaves will begin falling faster and faster, and you'll have trouble keeping up with them. They'll eventually create a thick mat, and you'll need to rake them up.
If you fail to remove leaves, bare spots can develop over time, and you'll need to reseed.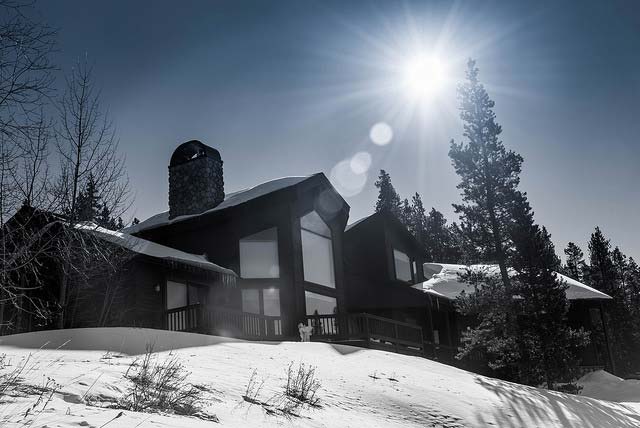 2. Drop the mower blade on the final cut
As the growing season winds down, slowly drop the mower blade until you're cutting the turf so it stands around 3 inches high. This is important for a couple of reasons:
Animals use it as a home: Tall turf in the winter can become a natural, warm habitat for furry creatures (field mice and voles) which love to dig around and make nests. You can spot traces of these pests during periods of snow melt by looking for areas of your lawn that are parted. While these animals don't purposely damage the turf (by eating it), they can cause it to become stressed, which may kill it.
It mats over and dies: Turf that is too high is prone to matting over when it snows. This can cause it to rot out and die, leaving dead, bare spots when spring arrives. What a nightmare to witness!
3. Prevent foot traffic
Your lawn is beginning to go into dormancy, which mean it's crucial that you give it some time to recover from all the foot traffic it's experienced throughout year. This is especially critical if you've overseeded or sliced seeded your lawn. If you're in a highly populated area of town, don't hesitate to rope off your lawn and place signs that politely ask people to keep off it as it recovers. Remember, you put a lot of time, effort and money into it!
4. Apply a winter fertilizer
By this time, it's typically too late to aerate and seed your lawn but what you can do is apply a winter fertilizer. David Robson, a horticulture educator at the University of Illinois Extension, said that the importance of a winter fertilizer shouldn't be underestimated.
"Late fall fertilizers are often called 'winterizer fertilizers' or just winterizers," says David Robson, University of Illinois Extension horticulture educator. "This may be the most important fertilizer you apply to your lawn – especially if you've never applied one."
The University of Illinois, in a press release, made a great point saying that you won't notice the results of these fertilizers immediately like you might when you apply nutrients in the spring and summer. That's because this fertilizer's primarily goal is to build up the grass' root systems so it can survive the winter and grow easier the following spring.
Most people think that the lawn care season begins in the spring and ends in late summer or real early autumn. However, this simply isn't the case. Lawn care is a year around task, and the more in tune you are with the state of your turf (from spring into winter), the better off it'll be.
We service many towns in Norfolk County, Mass. including Foxborough, Mansfield, Sharon, Walpole, Norwood, Westwood, Norfolk, Medway, Millis, Medfield, Dover, Sherborn, and surrounding towns. For more information, contact us today.
Your trusted lawn care provider and lawn pest exterminator
We service parts of Norfolk and Bristol County, Massachusetts. Towns include Foxborough, Mansfield, Wrentham, Walpole, Plainville, Franklin, Norfolk, Stoughton, Sharon, Norwood, Canton, North Attleborough, Attleboro, Easton, Norton, and parts of Medfield, Medway & Millis. Learn more about our Complete Lawn Care program.