Skip to Content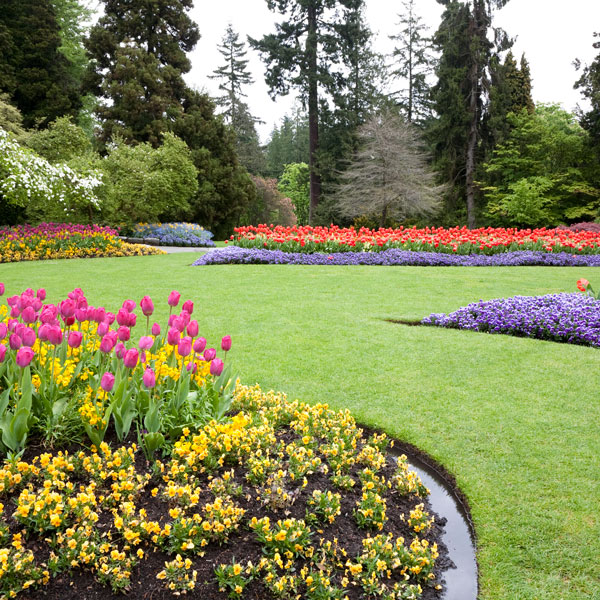 Grass slowly consumes fertilizer
Unless lawns consistently receive at least one inch of water per week all summer they'll go dormant. In comparison, think about how many animals, such as bears, hibernate during the winter. These massive omnivores eat a lot of food to fatten up which they then live off of during the winter. When spring arrives, they wake up from their deep sleep ready for the spring.
Sure, lawns don't hibernate quite like bears, but the concept is similar. Grass stores nutrients from fertilizer and uses them to survive if (and often when) it goes dormant during the summer. Fertilizing in the summer will provide your turf with one last shot of nutrients to ensure it remains healthy.
Watering and fertilizing can help keep your lawn healthy all year
Watering and fertilizing in the summer won't damage turf as long it's applied correctly and at the right rate. Our summer lawn food is a slow-release application which means turf stores nutrients and uses them when needed. This prevents fertilizer burn.
With summer comes drought, heat, and harmful UV rays. These can all damage your turf within hours. That's why we work hard to ensure your grass is well-prepared to defend itself. Our summer lawn fertilizer helps do just that.
Your trusted lawn care provider and lawn pest exterminator
We service parts of Norfolk and Bristol County, Massachusetts. Towns include Foxborough, Mansfield, Wrentham, Walpole, Plainville, Franklin, Norfolk, Stoughton, Sharon, Norwood, Canton, North Attleborough, Attleboro, Easton, Norton, and parts of Medfield, Medway & Millis. Learn more about our Complete Lawn Care program.