Skip to Content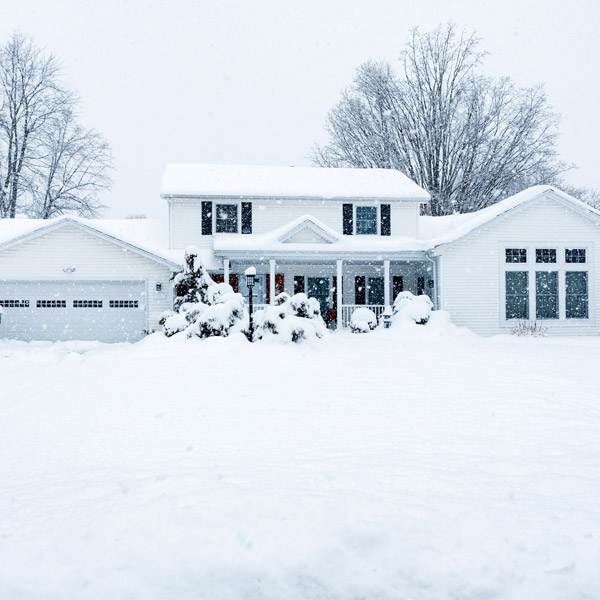 Benefits of winterizer
Promoting root growth
Winter lawn treatments contain less nitrogen and more potassium. Nitrogen promotes blade growth while potassium helps roots grow strong.
Improving spring growing
Before winter sets in, nutrients travel to your lawn's root systems, causing them to go through a growth spurt. Then, by the following spring, these systems are massive. They're in the perfect state to absorb more nutrients from early spring lawn fertilizer. Your lawn is provided the jump start it needs, enabling it to beat out aggressive winter and spring annuals.
Decreases chance of winter disease and damage
Potassium helps regulate water pressure inside and outside of cells walls which is necessary for proper root development. Blades with thin walls are easily damaged, making them more likely to be infected with spring diseases such as dollar spot, brown patch, and mold. Potassium plays a key role in resisting diseases.
Increase cold tolerance and ability to endure stress
A healthy lawn is one that has strong grass blades and a deep root system. If you regularly apply grass winterizer, root systems have a greater chance of having greater depth and girth, rigidity, strength, and thicker cell walls. This helps them take on stressful environmental conditions such as drought.
Your trusted lawn care provider and lawn pest exterminator
We service parts of Norfolk and Bristol County, Massachusetts. Towns include Foxborough, Mansfield, Wrentham, Walpole, Plainville, Franklin, Norfolk, Stoughton, Sharon, Norwood, Canton, North Attleborough, Attleboro, Easton, Norton, and parts of Medfield, Medway & Millis. Learn more about our Complete Lawn Care program.