Skip to Content
Early spring lawn fertilizer
Early spring lawn fertilizer encourages extensive root growth and development which helps turf rebound from winter hibernation. This treatment also promotes lush top growth to help your lawn stand out.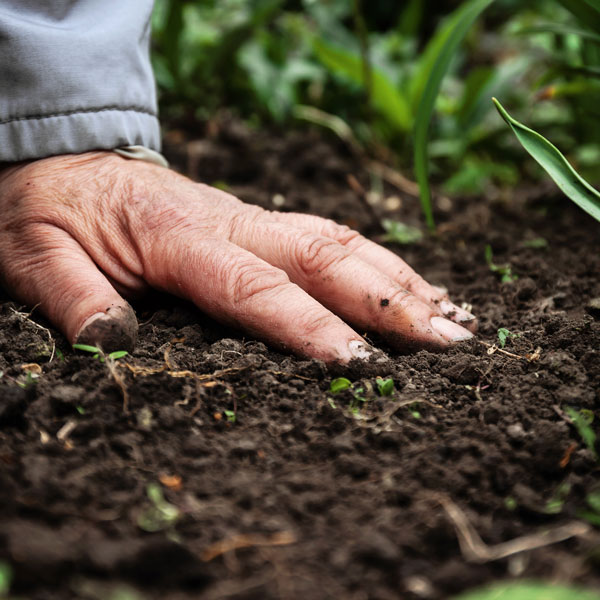 Winter takes a toll on your turf
Throughout the winter, harsh conditions—such as snow, wind, ice, frost, and freezing temperatures—take a toll on turf. Road salt ruins soil making it harder for grass to grow, and what's called "desiccation" causes moisture to be sucked out of turf blades, in turn drying them out. It can take time for your lawn to rebound in the early spring. But having patience is a virtue and it can help you avoid making disastrous landscaping mistakes as your lawn slowly recovers. That's why we start with an early spring lawn fertilizer.
Our early spring lawn fertilizer helps turf flourish
Our early spring lawn fertilizer contains a balanced dose of nutrients that encourages roots to grow deep and wide. This early in the season turf has used up most of the nutrients that it's stored in its carbohydrate reserves which are meant for disease resistance and root development. By fertilizing in the early spring, we strengthen your lawn's root systems, restore its carbohydrate reserves, and prepare it for the long growing season ahead. In turn, this also restores its lush green color.
Carbohydrate reserves help grass stay strong and green
Carbohydrate reserves are very important because they:
Help grass recover from winter hibernation
Initiate growth by allowing blades to access carbon, energy, and stored nutrients
Allow grass to recover from stressful environmental conditions such as drought, which has been a regular occurrence in New England over the last several years
Lawn fertilizer for early spring greens up your lawn and replenishes reserves. Remember, we want to make lawn maintenance easy. By getting a head start and applying a balanced dose of slow-release fertilizer, your lawn can rebound quicker.
Your trusted lawn care provider and lawn pest exterminator
We service parts of Norfolk and Bristol County, Massachusetts. Towns include Foxborough, Mansfield, Wrentham, Walpole, Plainville, Franklin, Norfolk, Stoughton, Sharon, Norwood, Canton, North Attleborough, Attleboro, Easton, Norton, and parts of Medfield, Medway & Millis. Learn more about our Complete Lawn Care program.