Skip to Content
How a very wet spring can impact a lawn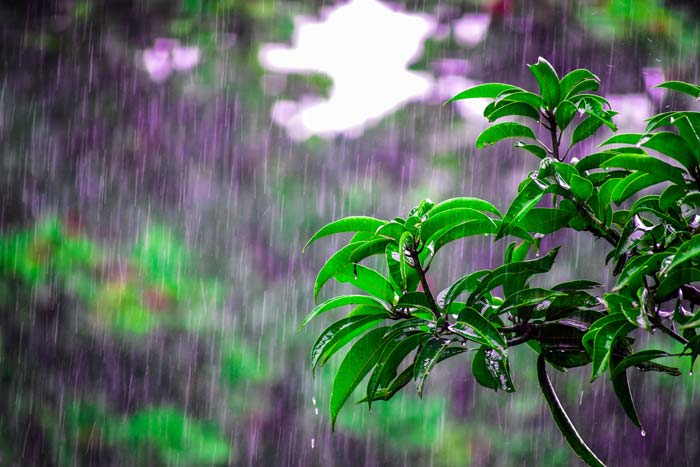 This spring it's been raining or cloudy quite a bit lately, which not only makes servicing properties difficult but also negatively impacts lawns. That's right, while lawns love water, too much of anything good can sometimes be a bad thing…at least when it comes to lawns.
This dark, gloomy weather actually started at the end of September 2018. Sixty-two of the 75 days between the third week of September and early December were either cloudy or rainy. And that streak has continued this spring where we received the most rain in April (and any month period) on record. (That's 1,700 months!) In total, 21 of 30 days were wet, which was four more days than rainy Seattle.
If you felt like the week of April 18 to 24 was particularly depressing, this could be the reason: It rained every day that week, with 2.3 inches coming down on April 22. Then, another 1.4 inches drenched most of Massachusetts a couple of days later. In total, we received 6.52 inches of rain in April, which is nearly 3 inches above normal for the month. And the near future into mid-May looks to be just as cloudy and damp.
I'm no meteorologist, so here's a great article on what's been going on this spring.
As a result of this weather, here's what can happen:
Increase in Moss: Lots of moss growth even in areas of lawns that never have it. What can you do? Aerating in the fall can help improve soil drainage and decreasing shade can eliminate an environment that moss loves to grow in. But sometimes, part of the solution is out of our control: Sunnier, drier weather is needed, especially in areas of the lawn that typically don't grow moss.
Increase in Turf Thinning: Too much water can saturate the ground and drown roots. I've been on a number of properties before where areas are basically a pond. Couple this with last summer's extreme heat and drought and you get the perfect receipt for turf thinning or decay.
Increase in Weeds or (Potentially) Crabgrass Later: While I spray weeds on each visit, they can certainly emerge between visits. A lot of rain can also encourage weed growth. The crabgrass barrier applied during round one will soak into the soil, but it can also move around in thin areas during heavy rainfall. In these cases, crabgrass may breakthrough.
What can you do during a very wet spring? First, (and this should be obvious but) there's no reason to water your lawn via sprinkler system during this time. Beyond that point, it's simply waiting to get out of the wet weather pattern.
Side note: Keep in mind that despite all of this rain, this doesn't mean your turf will receive all of the water it needs for the remainder of the year. As we eventually move into drier weather, it's important to adjust your watering strategy accordingly.
Your trusted lawn care provider and lawn pest exterminator
We service parts of Norfolk and Bristol County, Massachusetts. Towns include Foxborough, Mansfield, Wrentham, Walpole, Plainville, Franklin, Norfolk, Stoughton, Sharon, Norwood, Canton, North Attleborough, Attleboro, Easton, Norton, and parts of Medfield, Medway & Millis. Learn more about our Complete Lawn Care program.